The biggest news on the ASX this morning was a $980m IGO impairment. IGO is a battery metals giant that is downgrading nickel assets that it bought just over a year ago. Although the company hinted that this was forthcoming, it only quantified the impairment today.
SIGN UP FOR THE STOCKS DOWN UNDER NEWSLETTER NOW!
The $880-980m IGO impairment
Investors new to the concept should check out the Insights Article we wrote just a few weeks ago.
Companies must assess their assets regularly and compare the carrying value with the fair market value to determine if there's a difference. If the carrying value is higher than the fair market value, it must be recorded to accurately reflect the financial position of the company.
IGO bought Western Areas last June in a $1.3bn deal, which was ironically below a range deemed fair by KPMG. In buying Western Areas, it picked up the inactive Cosmos Nickel Mine and the Forrestania Operation, one of Australia's highest-grade nickel mines. Despite paying the cash price, $900m of which in loans, IGO had to allocate a purchase price to the balance sheet and this process was ongoing for several months. IGO realised the assets would require higher capital and operating costs than expected and it therefore had to record an impairment of $880m-$980m.
IGO shares fell by over 5% at market open this morning.
So is this a big deal?
Short answer is, yes. It is true that this is not a cash outflow, the company is not losing another $880-$980m from its cash pile. However, it represents the fact that the company acquired an asset that was not as well off as it thought it was. It told investors it hired independent consultants to review the Cosmos project.
It is also important to note that prices used in this forecasts were consensus prices and forex forecasts, not current spot prices. Nickel prices hit a 15-year high when Russia invaded Ukraine and the former country's nickel got blacklisted. The LME spot price rose nearly 300% in less than a week! But nickel prices have corrected due to over supply for nickel's traditional uses (particularly steel). Although nickel can be used in electric vehicles, it has to be in a specific end form to be useful.
Ultimately, the industry will work that problem out. The reason investors should be frustrated is because IGO has evidently overpaid for these assets to a significant extent.
Stocks Down Under Concierge is here to help you pick winning stocks!
The team at Stocks Down Under have been in the markets since the mid-90s and we have gone through many ups and downs. We have written about every sector!
Our Concierge BUY and SELL service picks the best stocks on ASX. We won't just tell you what to buy – we give you a buy range, price target and stop loss level in order to maximise total returns. And we will only recommend very high conviction stocks where substantial due diligence has been conducted.
Our performance is well ahead of the ASX200 and All Ords.
You can try out Concierge for 3 months … for FREE.
GET A 3-MONTH FREE TRIAL TO CONCIERGE TODAY
There's no credit card needed – the trial expires automatically.


Stocks Down Under
Average rating:
0 reviews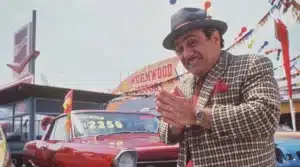 Why do ASX companies raise capital at a discount? This is a question many investors ask when they are diluted…
The relationship between the performance of Airline stocks and fuel prices has seemingly been forgotten in the past couple of…
African mining countries offer a lot of potential for ASX resources companies and their investors, but also a lot of…