Here's why markets are so happy about Michelle Bullock being appointed the next RBA governor
RBA deputy governor Michelle Bullock has been appointed the next RBA governor after the government decided not to reappoint Philip Lowe.
SIGN UP FOR THE STOCKS DOWN UNDER NEWSLETTER NOW!
Why are markets happy about the appointment of Michelle Bullock?
Simply put, it is because they think Ms Bullock may take a more dovish tone, in other words less aggressive on rate hikes. On Monday, the market thought the peak RBA cash rate implied two more hikes. But today, it implies just one more hike before the RBA is finished.
What difference does it make when the RBA, which Bullock was deputy governor of, has hiked 13 times in 14 months? Well, it might mean that rate cuts could start sooner than they otherwise would – although probably not until next year, unfortunately.
When exactly is anyone's guess. CBA expects rate cuts to start in February 2024 whilst ANZ expects it in Q4. Yet only one major bank has the cash rate falling below 3%, so don't get your hopes up for a return to ultra-low rates seen during the pandemic.
We think markets shouldn't get ahead of themselves
We don't expect too substantial a change from the RBA with Ms Bullock in charge. She is being directly promoted from second-in-charge under Phillip Lowe and has been employed at the bank since 1985 when she began as an intern while studying at University.
Although she was only deputy governor for just over 12 months, she was an assistant governor for over a decade prior to that. She has no doubt participated in most (if not all) RBA meetings where the decisions on interest rates were made.
We think the biggest factor by far that will determine whether or not interest rates are increased further isn't Lowe being replaced by Bullock, but rather the June quarter inflation data, which is due before the next RBA meeting.
It is true that the RBA will see some operational changes from next year, including less meetings and post-meeting press conferences after each meeting instead of a general statement. But we don't think the change of governor will make much of a difference to monetary policy in itself.
Stocks Down Under Concierge is here to help you pick winning stocks!
The team at Stocks Down Under have been in the markets since the mid-90s and we have gone through many ups and downs. We have written about every sector!
Our Concierge BUY and SELL service picks the best stocks on ASX. We won't just tell you what to buy – we give you a buy range, price target and stop loss level in order to maximise total returns. And we will only recommend very high conviction stocks where substantial due diligence has been conducted.
Our performance is well ahead of the ASX200 and All Ords.
You can try out Concierge for 3 months … for FREE.
GET A 3-MONTH FREE TRIAL TO CONCIERGE TODAY
There's no credit card needed – the trial expires automatically.


Stocks Down Under
Average rating:
0 reviews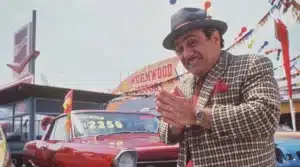 Why do ASX companies raise capital at a discount? This is a question many investors ask when they are diluted…
The relationship between the performance of Airline stocks and fuel prices has seemingly been forgotten in the past couple of…
African mining countries offer a lot of potential for ASX resources companies and their investors, but also a lot of…