ASX Top 200 Stocks Down Under 17 January 2022: Cochlear, GQG Partners, SiteMinder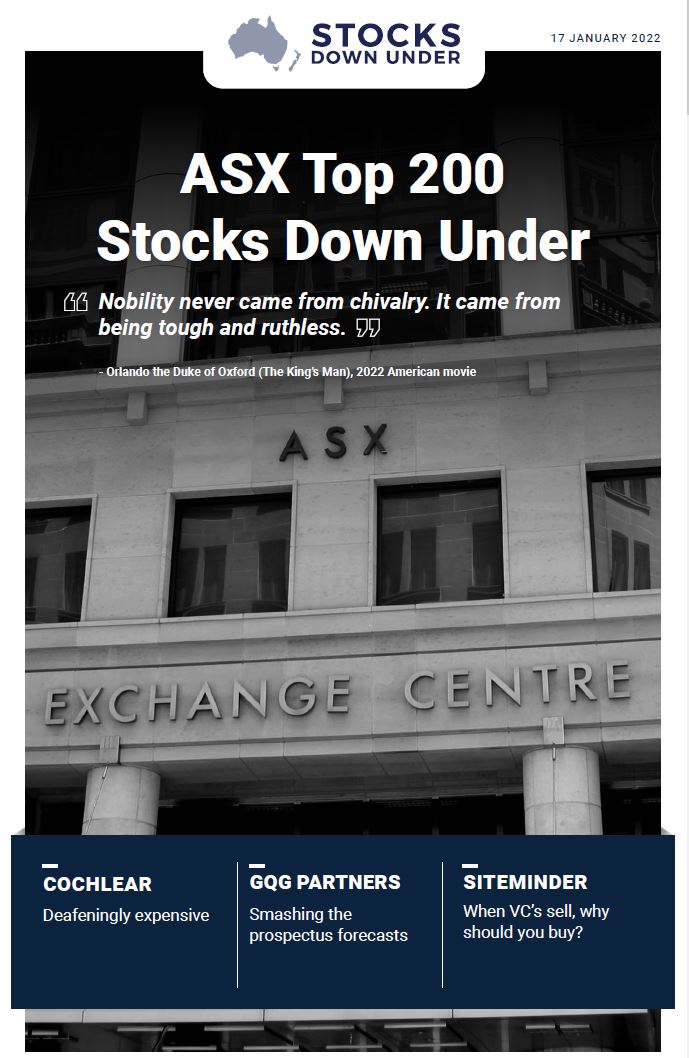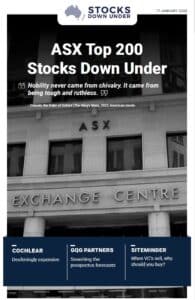 Cochlear: Deafeningly expensive
In today's edition of ASX Top 200 Stocks Down Under, we last reported on Sydney-based medical device manufacturer Cochlear on 17 July 2020. The company manufactures a variety of devices that help people with hearing problems. Most of the devices manufactured by the company are implantable and range from cochlear implant systems to bone conduction systems and device accessories. Cochlear's operations span the globe and the company has a robust Research and Development (R&D) division that releases new and improved versions of its existing products regularly.
Also in today's edition, a look at asset management firm GQG Partners (ASX: GQG) and global hotel commerce platform Siteminder (ASX: SDR).
We last wrote about the Cochlear on 17 July 2020.
Click here to read the previous edition of ASX Top 200 Stocks Down Under published 10 January 2022
For in-depth research reports or to keep up-to-date on the latest Stocks Down Under news see our parent company, Pitt Street Research, or follow us on Facebook and Twitter.