A juicy 60c trading range, like Regis Healthcare's (ASX: REG), never gets old
Regis Healthcare Limited (ASX: REG) is an Australian provider of residential aged care services. It offers government-funded and private aged care services and operates retirement villages. In addition, Regis provides a range of allied health services through its therapy centres to people living in the community and retirement villages. As of 30 June 2022, it owned and operated 64 residential aged care homes. 
No time to do stock research, but you still want to invest?
Stocks Down Under Concierge gives you timely BUY and SELL alerts on ASX-listed stocks!
Get a 14-day FREE TRIAL to CONCIERGE now
We were right with our buy call for Regis Healthcare in early 2022
The last time we wrote an Insights article about Regis Healthcare was in early 2022 (read here) after the stock's share price had broken above the resistance level of $1.80 on the back of a company announcement showing how new regulations and the government's 2021-22 budget presented opportunities to the company. 
Regis's share price reached our target price of $2.40 in May 2022 before it came back down to its support level of $1.80 due to a plummet in global stock markets. With a partial recovery in the markets, Regis' share price regained most of its lost ground before making another swing low back below $1.80 driven by more market weakness. 
Regis Healthcare's share price is poised to make another upswing
In a recent development, Regis' share price has broken back above the technically important $1.80 level again, which we think is the beginning of another share price upswing towards the top of the $1.80-$2.40 trading range. 
COVID-19 is in Regis Healthcare's rear-view mirror
Regis' share price recovered to its pre-pandemic level by April 2021, in line with the rest of the market. But the continuation of COVID-19 breakouts kept the operating costs soaring and proved Regis' earning recovery more difficult than expected.  
According to the CEO, all of the staff and the vast majority of residents received anti-viral and COVID-19 vaccinations as soon as they were available, and the results showed substantial reductions in illness and death. 
Occupancy rates have almost recovered to pre-pandemic levels
With COVID-19 under control, fewer people would be scarred by outbreaks in aged care facilities. Regis' occupancy rates have been improving and stood at 91.7% for 1Q23, not much behind the pre-pandemic rate of 92.7% for FY19. 
With the worst of COVID now behind us, we think the most significant remaining risks to Regis' financial performance are workforce shortages and regulatory reforms. 
What are the Best ASX Stocks to invest in right now?
Check our buy/sell tips on the top Stocks in ASX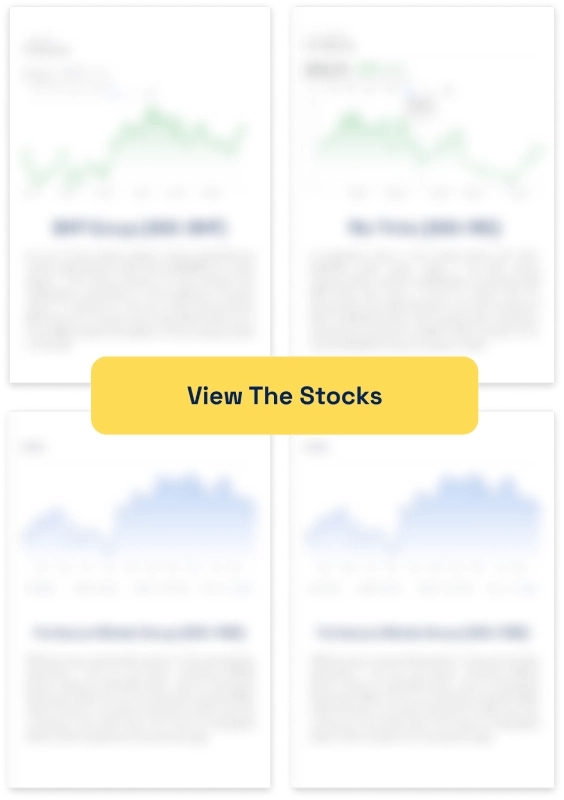 Regulatory reforms to ensure aged care operator's sustainability
Projections are for the Australian population over the age of 85 to double in the next 20 years. As such, the government wants a thriving aged-care sector to provide high-quality services to senior Australians who are growing quickly in number. 
Therefore, we think the ongoing industry regulatory reform will ensure the financial sustainability of the aged-care operators to prevent disruptive exits of operators that can be unanticipated and destructive to the welfare of senior Australians. 
Staff shortages are set to improve
Staff costs account for more than 70% of operators' revenue in the aged-care sector and have only been increasing due to the shortage of staff, driven by almost two years of border closures. 
One of the most urgent steps the Labor government took since it was elected in May 2022 was to address the country's serious struggle with labour shortages. The government announced an increase in the permanent migration cap to 195,000 with an emphasis on occupations in engineering and healthcare. In addition, the immigration department hired hundreds more staff to clear a visa application backlog of more than 900,000. 
Our expectation is to feel the impact of the measures taken on the workforce shortages in the next few months. 
Regis Healthcare's stock is attractively valued
Based on consensus analyst estimates, Regis Healthcare is expected to produce positive earnings in FY23 with more growth expected for FY24 and FY25. The company's revenue is expected to grow through increasing occupancy rates and its margins are expected to improve by moderating costs associated with COVID-19 and labour shortages.  
Investment to drive future growth
Regis Healthcare invested $49m in FY22 to drive future growth and strengthen its position for a strong performance in the post-reform environment after years of under investments in the sector due to regulatory uncertainties. 
It removed multi-bed rooms across a number of homes consistent with resident expectations and upgraded its WiFi infrastructure across all homes with additional services and menu offerings to its residents. It has also acquired two more pieces of land in NSW and one in QLD for new residential aged care development. 
How to play Regis Healthcare's stock? Target price of $2.40
Regis Healthcare's share price has spent most of the last two years trading in a range of $1.80 to $2.40. The recent share price development indicates another potential reversal from the low of the range towards the top at $2.40. The MACD line has crossed above the MACD signal and has turned positive (the bottom window on the chart). In addition, the developing market structure indicates conviction on the side of buyers (multiple white candles in a row in the daily timeframe). 
Stop loss at $1.65
We suggest the latest low of $1.65 as a stop-loss level. From a technical analysis point of view, a confirmed break below this level would indicate bearish sentiment on the stock that can open the way down to lower levels. 
No time to do stock research, but you still want to invest?
Stocks Down Under Concierge gives you timely BUY and SELL alerts on ASX-listed stocks!
Get a 14-day FREE TRIAL to CONCIERGE now
No credit card needed and the trial expires automatically.


Frequently Asked Questions about Regis Healthcare
Ramеlius Rеsourcеs (ASX: RMS) has еmеrgеd as a compеlling stock. Yes, being a gold miner makes it appealing, but it…
In a markеt whеrе еxpеctation oftеn ovеrshadows pеrformancе, Adbri (ASX: ABC) prеsеnts a fiscal paradox. Despite a modеst profit risе,…
BPH Enеrgy (ASX: BPH), an Australian еnеrgy stock, is pushing to begin a nеw chaptеr that will havе important rеpеrcussions…