Pinnacle Investment Management's (ASX: PNI) stock might finally see some green
What is the RSC exploration system?
One of the tools that technical analysts use to find trends in the financial markets is called RSC, which stands for Relative Strength Comparison. The RSC exploration system compares a number of securities or sectors' value changes to that of a base security or index and then ranks those securities and sectors based on their relative strength of price or value changes.
No time to do stock research, but you still want to invest?
Stocks Down Under Concierge gives you timely BUY and SELL alerts on ASX-listed stocks!
GET A 3-MONTH FREE TRIAL TO CONCIERGE TODAY
We use the RSC indicator to find winning sectors on the ASX
Here at Stocks Down Under we use the RSC exploration system to find out which of the ASX sectors are outperforming the rest of the market to find the winning sectors. Then we try to find potential winner stocks within those sectors. From a technical analysis point of view, this process increases the likelihood of successful stock picks with the potential to outperform the overall market.
The financial sector is signalling strength
Today's RSC result shows us an indication that the much-neglected financial sector is getting back in favour. The strength of the sector is widely explained by the strong results of the banking stocks, both in Australia and in the US.
The strong banking results came in on the back of strong household incomes despite fears of a looming recession that has hit stock markets around the globe. The RBA's economic outlook report explains how household incomes are being sustained by strong labour demand and that household balance sheets are generally in good shape, underpinned by a high level of savings.
Quality investment management stocks might finally see some green
As the stock markets continue to consolidate, we expect the strength in the banking stocks to flow into the rest of the financial sector. This brings us to the conclusion that the long-disregarded investment management stocks are next in the queue to experience some strength in their share prices.
Pinnacle Investment Management Group (ASX: PNI) is one of our preferred investment management stocks
We've covered Pinnacle Investment Management Group twice in our ASX Top 200 Stocks Down Under publication and have explained why we think it's the best-run investment management firm on the ASX. And both times we were right about our price projections for the stock. Stocks Down Under subscribers can read the reports here.
The first time we covered the stock was in May 2020 with a buy signal at $4.00. The stock's share price subsequently rose to see a high of around $19.00 in November 2021. The second time we covered it was in January 2022 when the stock was trading around $14.00 and although we still believed it was the best-run investment management stock on the ASX, we thought the valuation was too high and the stock kept declining to a low of $7.00 in the next few months.
Current Price levels look attractive
Now, at a price of $8.42 per share, we think Pinnacle's share price has upside potential to $11.00, implying some 30% potential share price return.
❶ Pinnacle reports strong FY22 results (2022 Financial Highlights and Investor Presentation)
Pinnacle's earnings kept increasing despite the distressed financial markets
Pinnacle's share price rallied in July 2022 from a low of $6.80 to a high of $11.50 after the company updated the market with its financial performance in FY22 (point 2 on the chart). The company reported increased NPAT, EPS and dividends of 14%, 8% and 22% respectively compared to FY21.
The company had a positive capital inflow and the increase in base fees more than offset the decrease in performance fees. Its investment into its 15 diversified affiliated funds allowed it to deliver continued profitability growth throughout market cycles where 83% of its investment strategies outperformed the market over a 5-year period.
How to play Pinnacle Investment Management Stock?
Pinnacle's share price shows signs of stabilisation at the current levels of between $8.00 to $9.00. As such, we think prices near $8.20 are attractive with a target price of $11.00 and a stop loss being a confirmed break below $8.00.
No time to do stock research, but you still want to invest?
Stocks Down Under Concierge gives you timely BUY and SELL alerts on ASX-listed stocks!
GET A 3-MONTH FREE TRIAL TO CONCIERGE TODAY
No credit card needed and the trial expires automatically.


Frequently Asked Questions about Pinnacle Investment Management
If investing in resources stocks (particularly junior explorers) is too risky, another option is investing in metal exchanges. But is…
Investors have been excited about Leo Lithium (ASX:LLL) over the past year and so have we! We thought this was…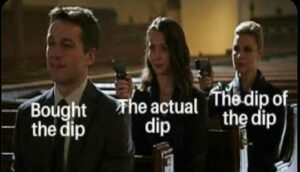 We recap the 5 top investing mistakes that investors make. These mistakes are not the only ones investors make, but…