ALS Limited (ASX: ALQ) provides analytical testing services in Australia and Internationally through its three operating units of Commodities, Life Sciences and Industrial. The commodities segment offers assaying, testing and consulting services for mining companies. The Life Sciences segment offers analytical testing, sampling and consulting services for governments and various industries, including food, pharmaceutical and consumer products markets.
The industrial segment provides diagnostic testing and engineering solutions for the energy, resources, transportation and infrastructure sectors. ALS was founded in 1863 and is headquartered in Brisbane, Australia.
To learn more about ALS's business please read our previous articles on the company in our ASX 200 Stocks Down Under publication.
No time to do stock research, but you still want to invest?
Stocks Down Under Concierge gives you timely BUY and SELL alerts on ASX-listed stocks!
GET A 3-MONTH FREE TRIAL TO CONCIERGE TODAY
❶ A CEO's address to shareholders shows business's resilience in the face of COVID-19 challenges and a positive outlook. (Managing Director and CEO 2020 AGM Address)
❷ FY21 results show increased NPAT (Net Profit After Tax). (ALS Investor Presentation FY21)
❸ FY22 results show increased NPAT due to the growth in the Life Sciences and Commodities segments. (ALS Investor Presentation FY22)
❹ ALS announces its intention to acquire 100% of ordinary shares of HRL Holdings (ASX: HRL) at 16 cents per share. (Receipt of Non-Binding Indicative Offer from ALS Limited)
ALS fared well through the pandemic as most of its operations were perceived essential by local governments and stayed open. Management was also successful in controlling costs. The industrial segment's revenue declined as businesses were trying to cut costs and delayed their maintenance work, but it was more than offset by the growing commodities and life sciences segments.
The commodities segment experienced growth as global mining activity was increasing due to the soaring demand for battery materials and the life sciences segment had an increasing business from COVID-19 tests.
Demand for all ALS's segments to moderate
Going forward, we expect global economic output will be declining. Supply is likely to start declining as the high energy prices and supply chain issues have increased costs of inputs, while demand will likely be curtailed by central banks through rising interest rates to bring down inflation. Decreasing economic activity will particularly impact ALS's industrial and commodities segments.
In addition, the increased demand for the company's life sciences services was partially due to the soaring COVID-19 testing requirements, which are now expected to decline following the global vaccination roll-outs and normalisations of societies.
Current dividend yield is not too attractive
The company has a 60% payout policy and paid 32.8 cents in FY22 (ended in 31 March), which gives it a dividend yield of 3% at the current share price of $10.68. Assuming a similar dividend payout for FY23, we don't think a 3% dividend yield is very attractive in the face of soaring interest rates and considering our rather flat earnings growth forecasts due to increasing inflationary pressures on the business.
Huge premium to acquire HRL Holdings
Statistically, acquirers' share prices decline by 1% to 3% on average following the announcements of major acquisitions. We think ALS's cash offer to acquire HRL Holdings at a 95.1% premium to its last closing share price prior to the announcement of the offer is one of those acquisitions that won't leave a good impact on the share price of the acquirer, at least in the short term.
Our expectation for ALS's share price
The important support level at $11.50, which held up the share price for over a year (the red line on the chart), is now broken and from a technical analysis perspective it opens the way down to the next potential support level at $9.20. This level also coincides with the 50% Fibonacci retracement of the move from the Corona Crash lows to the all-time high of $14.00. A confirmed break above $11.50 invalidates this price move expectation.
No time to do stock research, but you still want to invest?
Stocks Down Under Concierge gives you timely BUY and SELL alerts on ASX-listed stocks!
GET A 3-MONTH FREE TRIAL TO CONCIERGE TODAY
No credit card needed and the trial expires automatically.


Frequently Asked Questions about ALS Limited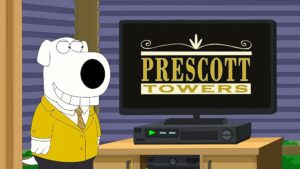 The Rule of 72: Why it might be useful to consider when investing in Stocks Investing in stocks can be…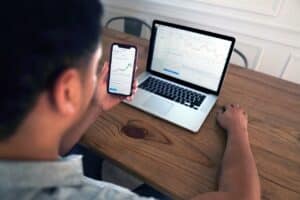 How to tell which stocks to buy? Investing in markets such as the ASX can be an exciting and profitable venture,…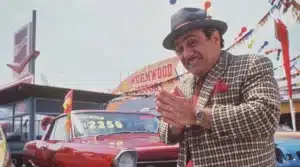 Why do ASX companies raise capital at a discount? This is a question many investors ask when they are diluted…