Can Ora Banda Mining's (ASX: OBM) new boss wipe out the stock's massive undervaluation?
Ora Banda Mining (ASX: OBM) is an emerging ASX gold producer. Its flagship project is the Davyhurst Gold Project located in the North-West of Kalgoorlie, Western Australia. OBM plans to produce gold from its deposits situated within 50 km of its processing plant at the town of Davyhurst, including Siberia's open pit mine and the Riverina and Callion underground mines.
No time to do stock research, but you still want to invest?
Stocks Down Under Concierge gives you timely BUY and SELL alerts on ASX-listed stocks!
GET A 3-MONTH FREE TRIAL TO CONCIERGE TODAY
The weakening Aussie dollar is helping Ora Banda's share price
Ora Banda Mining's share price has risen from 5.5 cents to 8 cents in the last couple of weeks. The 45% rally followed the recent spike in gold prices accompanied by the weakness in the Australian dollar versus the US dollar after the RBA delivered a smaller than expected interest rate hike.
Let's have a look at Ora Banda Mining's chart and see what drove down its share price from a high of 35 cents two years ago to the current price of 8 cents.
❶ An operational update mentions that low-grade feed from the initial Riverina ore blend negatively impacts the processing plant's throughput. (Davyhurst Gold Project Operational Update)
❷ 1Q22 report mentions a downgrade to the company's FY22 gold production forecast due to plant stability issues and lower than expected input grades. (September 2021 Quarterly Activities and Cashflow Reports)
❸ OBM raises $20m equity capital at 5 cents per share to fund its exploration and development activities. (Ora Banda Launches up to $20M Equity Raising)
❹ Falling gold prices drive down Ora Banda's share price further.
❺ Ora Banda appoints Luke Creagh, former Northern Star Resources (ASX: NST) COO as the company's CEO. (Appointment of Chief Executive Officer)
Operational issues, dilution and sliding gold prices took down the share price
Ora Banda Mining's share price came down due to the combination of operational underperformance, dilution from an equity capital raising and sliding gold prices. The appointment of the highly regarded new CEO in July 2022 brought fresh hopes that the operational issues can be resolved quickly and that the company can get back on track to extract more value from its large gold assets in a shorter timeframe.
Ora Banda is extremely undervalued
OBM says its equipment and infrastructure at its Davyhurst Gold Project is worth ~$180m. This number alone is significantly larger than Ora Banda's enterprise value of $105m.
Davyhurst produced 61koz of gold in FY22 through its 1.2mtpa processing plant. It generated $24.7m in cash from operations and had ~$28m cash on hand plus a gold inventory of ~22koz as of 30 June 2022. The company forecasts to produce 56-61koz of gold in FY23.
Expanding resource base
OBM's Davyhurst tenements have a resource base of 2 million ounces of gold at an average grade of 2.5g/t and 1.4 million ounces of gold have been produced from the area since 1897. Following the equity capital raising in February 2022, the company has committed over $10m to resource definition and exploration with a focus on higher-grade underground targets at its Davyhurst tenements. The results of this effort can increase the project's resource base and lead to higher-grade feedstock for the processing plant.
Market is excited about the new MD
When the former Northern Star Resources (ASX: NST) COO, Luke Creagh, was appointed as OBM's CEO in July 2022, the news resulted in a spike in OBM's share price, from 3 cents to 5 cents (Point 5 on the chart).
The market has obviously welcomed Mr Creagh's move from the ASX-50 gold producer to small-cap Ora Banda Mining and now hopes more value will be extracted from OBM's gold assets.
We can expect to hear good news any time
The recent changes to Ora Banda Mining's management could be a sign that things are moving in the right direction and there's a good chance we'll get some good news in the near future. Ora Banda is constantly exploring more gold deposits at its resources in Kalgoorlie and it frequently updates the market with its ongoing drilling results.
And since the company's processing plant is already up and running, any high-grade ore discoveries in the Davyhurst tenements can rapidly boost gold production at the project and impact Ora Banda Mining's bottom line.
How to play OBM? Targets of 11 and 16 cents in the next several months
In the weeks following the appointment of the new CEO (point 5 on the chart), OBM's share price broke the downtrend and the chart suggests the sentiment on the stock has shifted to bullish. As the company improves its operational efficiencies under the new leadership, we think Ora Banda Mining's share price is set to recover to 23% and 38% Fibonacci retracement levels at 11 cents and 16 cents respectively in the next several months.
Stop loss at 5 cents
The 5.3 cents level (the green line on the chart) has been acting as a support level for the last two months. As such, a confirmed break below 5 cents would mean that the support level is broken, and it decreases the chances of short-term share price appreciations.
Disclosure: Pitt Street Research/Stocks Down Under directors own shares in OBM.
No time to do stock research, but you still want to invest?
Stocks Down Under Concierge gives you timely BUY and SELL alerts on ASX-listed stocks!
GET A 3-MONTH FREE TRIAL TO CONCIERGE TODAY
No credit card needed and the trial expires automatically.


Frequently Asked Questions about Ora Banda Mining
Sometimes stocks with high capex are worth avoiding. Too much capex might require constant capital injections and shareholder dilution. Some industries…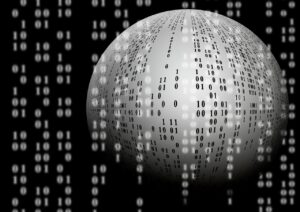 This week's domestic stock deep dive is on Pointerra (ASX:3DP), one of the ASX's few data analytics company. It has…
Darden Restaurants (NYSE:DRI) is the subject of this week's international stock deep dive. It is the largest full-service restaurant company in…