Cybersecurity play Dropsuite (ASX: DSE) to benefit from rise in corporate hacks
Dropsuite (ASX: DSE) provides cloud-based backup services in Australia, North America and internationally. The company's suite of products enables businesses and organisations to protect, backup, recover and monitor their important information.
In a recent development, Dropsuite's share price has broken its one-year downtrend (the red trendline on the chart), which is a promising technical sign that further share price appreciation is now potentially on the horizon.
No time to do stock research, but you still want to invest?
Stocks Down Under Concierge gives you timely BUY and SELL alerts on ASX-listed stocks!
GET A 3-MONTH FREE TRIAL TO CONCIERGE TODAY
We think the recent data breaches at high-profile companies in Australia and internationally, such as Medibank, Optus and Uber, have brought attention to quality cybersecurity stocks and can push their prices higher.
Cybercrime is a major problem
Cybersecurity breaches are growing amongst companies of all sizes. According to Cybercrime Magazine, cybercrime is estimated to cost the world US$10.5 trillion annually by 2025, up from US$3 trillion in 2015 and representing a 15% year-over-year increase.
The cost of cybersecurity breaches includes destruction of data, lost productivity, reputational harm, theft of personal data and embezzlement, collectively referred to as cyber costs. It is interesting to mention that Warrant Buffet, the American business magnate and one of the most successful investors in the world, calls cybercrime mankind's number one problem and sees cyber-attacks as a bigger danger than nuclear weapons.
The great cost creates great opportunities
The large magnitude of cyber costs inflected on businesses and organisations, however, creates incentives for innovation and investment in the cybersecurity space, urging us to take a closer look at the stocks in this sector.
We recommend you take a look at an article we wrote about some of the cybersecurity stocks on the ASX to familiarise yourself with some of the opportunities in the space (read here).
In this article we'll take a closer look at Dropsuite due to its better-looking chart.
Dropsuite's cloud products have strong use cases
Dropsuite's cloud-based SaaS (Service-as-a-Software) platforms are sold globally and its main products are Office 365 Backup, Email Archiving, Google Workspace Backup and Website Backup. These are the types of services that are used by virtually all businesses and organisations. This creates a huge, but competitive marketplace for DSE.
To learn more about Dropsuite's products and business, Stocks Down Under subscribers can read our article about the company here.
Dropsuite's September quarter results are encouraging
DSE recorded an annual recurring revenue (ARR) of $23.3m in 3Q22, which represented substantial growth of 63% on the previous corresponding period. The gross profit margin increased by 2% to 66%. This is a particularly encouraging achievement, i.e. that high revenue growth in a competitive space was accompanied by higher profit margins.
The company had a positive cash inflow of $0.6m during the quarter and it maintained its guidance of positive EBITDA and operating cash flow for 2022. With $22.3m of cash at the end of September and being cash flow positive, Dropsuite should be able to fund its growth without needing to dilute its share base in the foreseeable future.
How to play Dropsuite's stock?
Dropsuite's share price has broken the downtrend (the red trendline on the chart) and has confirmed the uptrend that started in June 2022 (the blue trendline) by making a higher high in October.
As the cybersecurity industry is expected to enjoy tailwinds well into the future and the fact that DSE has passed the breakeven point, we think its share price can continue to rise alongside the current uptrend with the first target price being the all-time high level of 28.5 cents (the green line) to be reached in the next several months. Therefore, we think prices near 20 cents are attractive.
Stop loss of 18 cents
A confirmed break below 18 cents would mean the uptrend is broken and the share price would also be back below the downtrend. Such share price weakness would be a signal of bearishness on the stock that substantially reduces the chances of share price appreciations in the short to medium term.
No time to do stock research, but you still want to invest?
Stocks Down Under Concierge gives you timely BUY and SELL alerts on ASX-listed stocks!
GET A 3-MONTH FREE TRIAL TO CONCIERGE TODAY
No credit card needed and the trial expires automatically.


Frequently Asked Questions about Dropsuite
If investing in resources stocks (particularly junior explorers) is too risky, another option is investing in metal exchanges. But is…
Investors have been excited about Leo Lithium (ASX:LLL) over the past year and so have we! We thought this was…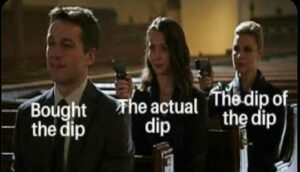 We recap the 5 top investing mistakes that investors make. These mistakes are not the only ones investors make, but…