Apple is a scary entrant
Some of the ASX-listed Buy Now Pay Later (BNPL) stocks took a beating last week, with AfterPay (ASX: APT) dropping about 14% and Zip Co (ASX: Z1P) dropping around 16%. The key reason for the broad sell-off was tech giant Apple (NASDAQ: AAPL) announcing that it will be introducing its own BNPL service on Apple Pay, called Apple Pay Later. The new service will allow iPhone users to pay for their purchases in several instalments. Like with its Apple credit card, the company will partner with Goldman Sachs (NYSE: GS) to facilitate the funding in the backend.
Apple is a massive company with enough cash to buy AfterPay, Zip Co and Sezzle three times over. Factor in US$62bn ($83bn) in net operating cash flow during the second quarter of 2021 alone and, for the incumbents, Apple is probably the scariest company that could have entered the BNPL arena.
AfterPay can target any user, regardless of mobile phone operating system
BNPL is not the Apple's first stab at the payments sector. Apple Pay has been operational since 2014 and Apple launched a credit card (Apple Card) in 2019. Apple entering the BNPL sector is obviously a big threat to the ASX-listed players, but we don't believe it's an existential one.
You see, Apple will only be launching its BNPL service through its iOS platform. And while iOS has a 58% market share in the US, it also implies that Apple is missing out on the other 42% of US consumers that use an Android phone. AfterPay is operating system (OS) agnostic and can target all users.
These OS market share numbers look very different for Europe, where Android has a massive 69% market share, let alone developing markets. In India, for instance, iOS only has a measly 3% share. In other words, we don't expect Apple to be the big disrupter of the BNPL space, something that mainstream media seem to think, judging by their reporting last week.
PayPal is not a marketing machine
Also last week, PayPal announced it will switch on its 'Pay in 4' BNPL offering for Australian customers as it sets its sights on AfterPay's market share. And while PayPal is a huge name in global payments, similar to Apple in the Tech space, investors need to be mindful of the differences between PayPal and a typical BNPL specialist, like AfterPay.
Again, mainstream media have been positioning the PayPal news as something that could potentially devastate AfterPay, because PayPal is such a big payments player globally. Additionally, PayPal's lower merchant fees are expected to put tremendous pressure on AfterPay. However, unlike PayPal, AfterPay is a marketing machine that drives a lot of traffic to retailers' websites. We believe retailers are very happy to pay AfterPay a 4% merchant fee if that drives sales volumes. So, we're not too fazed by PayPal's entry into AfterPay's market. Increasing competition has always been part of the AfterPay investment case as far as we're concerned.
Overall, the entry of Apple and PayPal into the BNPL arena is clearly very significant. But we believe it is far from a death sentence for big incumbents, like AfterPay.
We spoke about these recent developments on Ausbiz last week: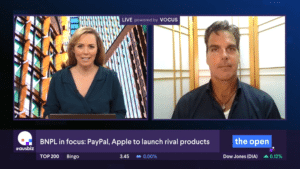 So when should you buy AfterPay?
Although we feel the reports of AfterPay's demise have been grossly exaggerated, we think now is not the time to buy APT stock. Based on consensus EBITDA growth, we believe a price range of $70 to $80 per share is an appropriate level to get into the stock.
We have written about most ASX-listed BNPL companies:
AfterPay (ASX: APT | 25 January 2021 report)
Zip Co (ASX: Z1P | 2 November 2020 report)
Sezzle (ASX: SZL | 6 July 2020 report)
OpenPay (ASX: OPY | 16 June 2020 report)
Laybuy (ASX: LBY | 8 September 2020 report)
Humm Group (ASX: HUM | 3 September 2020 report)
PayPal entering the Buy Now Pay Later space (10 September 2020 report)
If you'd like more information on companies like AfterPay, Zip Co and Sezzle to help you in your investment decisions, make sure you subscribe to Stocks Down Under today!
No credit card needed and the trial expires automatically.
Watch our 5-step guide to stock analysis in Webinars.
Get access to Marc & Stuart's Top Picks.
Four editions of Stocks DOwn Under each week.
If investing in resources stocks (particularly junior explorers) is too risky, another option is investing in metal exchanges. But is…
Investors have been excited about Leo Lithium (ASX:LLL) over the past year and so have we! We thought this was…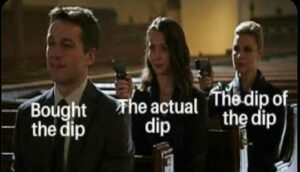 We recap the 5 top investing mistakes that investors make. These mistakes are not the only ones investors make, but…