Why are rare earth stocks worth a look at? Because rare earths are the vitamins of the 21st century
Rare Earth Stocks are in focus with Western countries wanting to lower their dependence on China when it comes to rare earths supply.
China dominates the rare earths space
If you want to read a non-fiction book that is scarier than Stephen King's work, check out The Rare Metals War: The Dark Side of Clean Energy and Digital Technologies by Guillaume Pitron. A French journalist and documentary maker, Pitron has been an authority on the geopolitics of raw materials for some years now. Pitron argues that the metals going into the new 'clean, green' economy aren't nearly as clean or green as many people would like, because the mines, smelters and refineries they come from tend to be environmentally hazardous.
That, however, isn't the scariest part of the book, which is this: China controls far too much of the world's rare earths and in a world where we really need a lot of those rare earths that market dominance leaves many countries, including Australia, vulnerable. There's a solution, however. It's called the ASX. When you look over the list of ASX rare earth stocks you'll find a lot of companies with potentially very valuable rare earths projects that are completely out of China's control.
Rare earths are so 21st century!
So-called 'rare earths' are a group of 17 elements that actually aren't all that rare. Indeed, in the earth's crust they are moderately abundant, but it's rare to locate them in economic quantities. Some of the better-known rare earths include praseodymium (Pr), neodymium (Nd) and terbium (Tb).
The thing for investors to pay attention to is that rare earths are the 'vitamins' of the 21st century. Want to make permanent magnets for wind turbines or Electric Vehicles? You will need neodymium and praseodymium as well as terbium and dysprosium. Make a catalytic converter and you'll need cerium. Make an LCD television and you'll need europium. And so on.
China's dominance is a threat to economic growth and defence
For a long time, China has dominated this vital suite of metals with more than 90% of the world's output. It was Deng Xiaoping back in 1992 who famously said 'The Middle East has oil. China has rare earths.' That referred to the actual mines for the stuff. Over the last 30 years China has also developed (or bought) the knowhow to produce the finished products economically.
Guillaume Pitron spends a lot of pages in his book describing how China is now in a position to deny those products to the rest of the world, which it does every now and then, such as in the 2011 embargo against Japan. That market power is scary, not just because our advanced economies need rare earths badly. It's also scary because of their use in defence applications, like stealth fighters. Pitron also suggests we may not have enough rare earths, China or no China, to properly fuel the new economy.
All of which can only mean one thing – the prices of rare earths are more likely to be headed up then down in the medium to longer term and we expect governments everywhere are going to help in the development of those increasingly valuable non-Chinese sources of rare earths. This in turn helps rare earth stocks.
Crisis equals opportunity for Lynas and Iluka Resources
For various ASX-listed rare earth stocks crisis means opportunity. A decade after starting up its company-making Mt Weld mine in Western Australia in 2011, Lynas Rare Earths (ASX: LYC) is not just the most prominant rare earth stocks on the ASX, but one of the world's largest producers of rare earths outside of China.
Lynas is now pursuing various other downstream opportunities, such as the light rare earths processing facility it will be building in Texas. We think Lynas will rank alongside MP Materials Corp (NYSE: MP), the company that owns the massive rare earths mine at Mountain Pass, on the California-Nevada border, as one of the leaders of the global pushback on China in rare earths.
Other major rare earth stocks will soon join in the effort. Iluka Resources (ASX: ILU), the mineral sands major, has a monazite-rich mineral stockpile at Eneabba in Western Australia. Monazite is a phosphate mineral that contains rare-earth elements.
Greenland Minerals might have to wait for a while
Greenland Minerals (ASX: GGG) had reached the public consultation stage with its Kvanefjeld project in southern Greenland and was looking good for project financing and, ultimately, commissioning before people of Greenland had their say on the project in April 2021. Specifically, Greenland elected a new government led by a party whose key election promise seemed to be the banning of development at Kvanefjeld. Greenland Minerals stock had been 18 cents before the 6 April election. By 21 April it was down to 7.1 cents.
Interestingly, GGG has now stabilised and is recovering. And no wonder. It turns out that Greenland under its new Prime Minister, Múte Bourup Egede, isn't so much anti-mining as it is anti-uranium. The voters didn't like the fact that Element No. 92 would be a key by-product at Kvanefjeld. The fact that the government has allowed the public consultation process on the proposed mine to continue is therefore a hopeful sign. So, Greenland Minerals might have to wait a while, but we wouldn't write this one off just yet.
The rare earths' fast followers are making progress
Recently we've written about a number of other exciting rare earth stocks that are developing projects, aspiring to follow in the footsteps of Lynas.
We think the rare earths theme is a multi-year one, so at Stocks Down Under we're keeping a close eye on rare earth stocks. We've done a lot of research in this space, which our subscribers can access in the Stocks Down Under archive, including our Top Picks in this space.
Want to stay up-to-date on Rare Earths?
Make sure you subscribe to Stocks Down Under today!
No credit card needed and the trial expires automatically.
Watch our 5-step guide to stock analysis in Webinars.
Get access to Marc & Stuart's Top Picks.
Four editions of Stocks DOwn Under each week.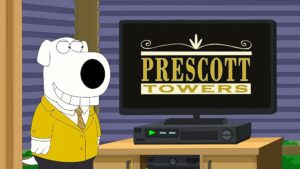 The Rule of 72: Why it might be useful to consider when investing in Stocks Investing in stocks can be…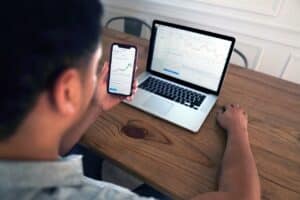 How to tell which stocks to buy? Investing in markets such as the ASX can be an exciting and profitable venture,…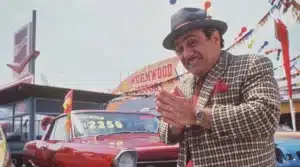 Why do ASX companies raise capital at a discount? This is a question many investors ask when they are diluted…