SciDev (ASX: SDV) is a chemical technology company that manufactures and develops chemicals and process control solutions for a range of industries, including the mining and food industries.
No time to do stock research, but you still want to invest?
Stocks Down Under Concierge gives you timely BUY and SELL alerts on ASX-listed stocks!
GET A 3-MONTH FREE TRIAL TO CONCIERGE TODAY
SDV's technology allows for cost-effective treatment of wastewater from food manufacturing and mineral processing. The company's products are sold to several more industries, including power generation, cosmetics manufacturing and paint manufacturing. To learn more about SciDev's technology and products, Stocks Down Under subscribers can read our article about the company in Stocks Down Under Small Cap publication.
❶ SciDev raises $20m equity capital at 65 cents per share. (A$20m Capital Raising to Accelerate Business Growth)
The bear market and an equity capital raising took down SciDev's share price
Shares of SciDev enjoyed a sharp recovery following the Corona Crash as a series of new contract wins and commercial trials boosted the sentiment on the stock. The share price rose to an all-time high of $1.05 in April 2021. But the bear market of 2022 and an equity capital raising since then have taken down SDV's share price to the current level of around 29 cents.
Expanding market opportunities
SciDev's water treatment business in Australia generated $2.5m in revenue in 1Q23. The company's mining and construction segment's operations during the September quarter were conducted largely for Bluechip Australian mining companies and generated $6.7m in revenue in the quarter.
High demand from oil and gas companies
SciDev's energy services segment is where most of the revenue is coming from, generating $14.7m of revenue in the September quarter. It appears that major North American E&P companies (Exploration and Production) are finding SciDev's services increasingly useful to reduce their wastewater footprint as they ramp up their exploration efforts in light of strong oil prices.
SDV's field trials with several major North American E&P companies have shown positive initial results. The company is optimistic that the continuing tight market for oil keeps up the activities within the energy sector where SDV can continue to impress its trial partners and turn them into long-lasting customers.
Strong September quarter results
SciDev's reported an overall record revenue of $25.6m and record cash receipts of $23.6m, resulting in a quarterly EBITDA of $1.7m. The company ended the quarter with a strong cash balance of $12.4m with a further $6.4m in inventory.
SDV also reported a breakeven cash flow from operations for the quarter. Operating cash flow was negatively impacted by increases in working capital due to the company's expanding operations and if normalised, the operating cash flow for the quarter would have been approximately $2m.
SciDev is attractively valued
The September quarter revenue represented a 40% increase compared to 1Q22. SciDev generated revenue of $55.6m and an EBITDA of $1.1m in FY22. Given the 1Q23 results and the company's success with its trial partners, we can now expect FY23 revenue and EBITDA in excess of $80m and $7m, respectively, which implies an EV/EBITDA multiple of 7.1X for FY23, not bad for a small cap stock with significant growth opportunities.
Given SciDev's strong cash position and breakeven cash flow from operations, we don't expect future capital raisings and the company should be able to self-fund its organic growth in the foreseeable future.
How to play SciDev's stock?
SciDev's share price has broken the downtrend and it shows signs of a shift in sentiment to bullish. As the financial performance of the company improves, we expect its share price to appreciate to target prices of 38 cents and 50 cents at 23.6% and 38.2% Fibonacci retracement levels.
Stop-loss at 25 cents
We recommend using the latest low of 25 cents as a stop-loss level for short-term investors. From a technical analysis perspective, a confirmed break below this level is an indication of bearish sentiment on the stock that can open the way down to lower levels.
Long-term investors can use the June low of 17 cents as a stop-loss level to make sure they won't be whipsawed out of the positions.
No time to do stock research, but you still want to invest?
Stocks Down Under Concierge gives you timely BUY and SELL alerts on ASX-listed stocks!
GET A 3-MONTH FREE TRIAL TO CONCIERGE TODAY
No credit card needed and the trial expires automatically.


Frequently Asked Questions about SciDev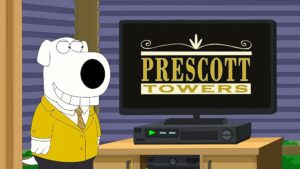 The Rule of 72: Why it might be useful to consider when investing in Stocks Investing in stocks can be…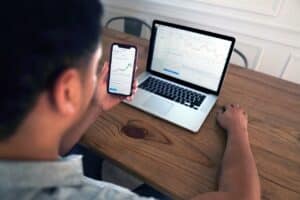 How to tell which stocks to buy? Investing in markets such as the ASX can be an exciting and profitable venture,…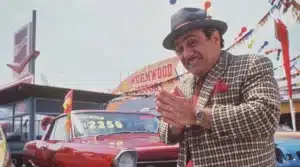 Why do ASX companies raise capital at a discount? This is a question many investors ask when they are diluted…