What are the oldest companies on the ASX? Here are 5 of them and the secrets to their success!
In this article, we look at 5 of the oldest companies on the ASX.
Now, we are not claiming these companies to be the oldest because this is up for debate. Several companies that may appear young can trace their origins back many decades prior, whilst others that may appear old are different businesses to what they are today. But our list of oldest companies consists of companies that are still doing business in the same trade they first set up shop in several decades ago.
What are the Best ASX stocks to invest in right now?
Check our buy/sell tips on the top ASX stocks!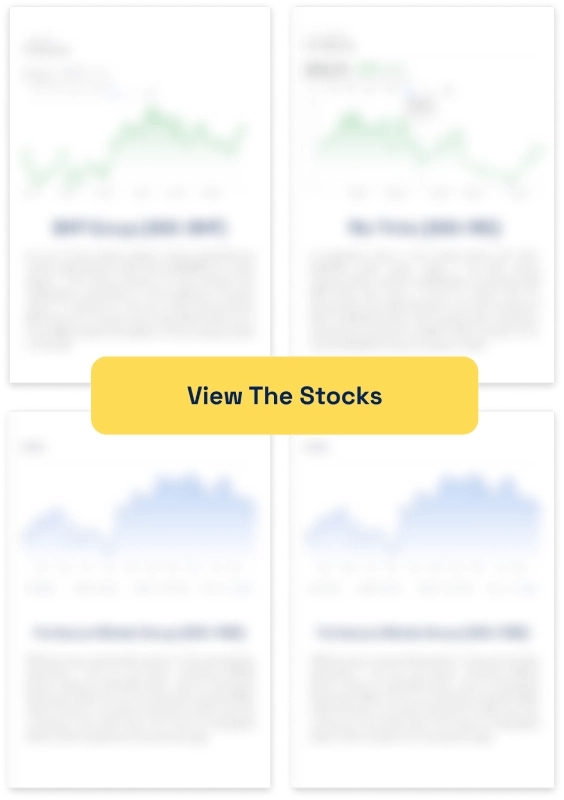 5 of the oldest companies on the ASX
1. AGL (ASX:AGL)
This company is certainly undergoing a transition in the way it does business, alright. But Australia's largest generator and seller of electricity was the second company to list on the Sydney Stock Exchange, joining as the Australian Gas Light Company in 1871.
It was created in 1837, empowered to light up the town of Sydney with gas. It lit up its first in 1841 to celebrate Queen Victoria's birthday and there were 165 gas lights within a couple of years. Initially, gas was stored in sandstone holder tanks at Darling Harbour.
Things have come a long way since then. That AGL company is legally defunct after it merged with Alinta and then demerged to create separate retail and infrastructure companies. We've written a lot about AGL and its recent history in other articles, and readers interested can read more here.
2. BHP (ASX:BHP)
Today's BHP is a merger of BHP and Billiton that occurred in 2001. But both companies trace their origins back further. BHP was incorporated in 1885 as Broken Hill Proprietary, starting with a single silver, lead and zinc mine in the NSW outback. Billiton began with a tin mine in modern day Indonesia in 1851.
Both companies endured several decades of economic cycles with assets across several companies. After several years of discussions, the pair came together in 2001 in a deal that has been controversial.
The 2015 decision to spin out unwanted assets into South 32 (which mostly belonged to Billiton) and the 2017 decision to drop the Billiton name and just be BHP has been perceived as a concession that it was a mistake because it left the new company with a poor mix of assets. But hey, if mistakes outnumber failures, BHP wouldn't have been in business as long as it has.
3. Westpac (ASX:WBC)
Westpac claims to be Australia's oldest bank, beginning in 1817 as the Bank of New South Wales with 39 citizens helping establish it. 'Persevere Gentlemen, in time not too far distant the bank will gradually flourish, to the benefit of the country at large…', declared Governor Macquarie.
It ensured significant growth during the mid 19th century gold rush and survived turbulent times such as World Wars, the Great Depression and the government taking over the issuing of bank notes and coins at Federation. The key for the company's growth was the 1956 decision to grant it a license to operate as a retail bank, thereby enabling it to pay interest on savings deposits.
In 1982, it merged with the Commercial Bank of Australia. It also adopted the current name in that year because it wanted to be a significant player in the Western Pacific region.
4. Washington H. Soul Pattinson (ASX:SOL)
SOL has quite the story. Caleb Soul and his son Washington opened a pharmacy in Pitt Street, Sydney, in 1872 while Lewy Pattinson opened one in Balmain in 1886. The pair became friends after A bubonic plague caused Pattinson to have to close up shop and he was offered to move to Pitt Street too by Caleb Soul. In 1902, Washington Soul bought Pattinson out and the new company was created on April 1, 1902. On January 21 of the following year, the company was listed on the Sydney Stock Exchange.
These days, it is a diverse investment house that has a $10.6bn investment portflio, never failed to pay a dividend and delivered 1,027% in 20 years (including reinvestment of dividends) against the All Ords' 477% return. $10,000 invested in early 1993 would be worth $415,695 today, representing 13.2% p.a.. Take a bow, SOL.
5. HNG (ASX:HGL)
HNG stands for Hancock and Gore. This company is a relative minnow compared to SOL with an $11m market cap and a NTA of $63.5m. But it has been listed since 1904, joining the Brisbane Stock Exchange at the time, and its origins can be traced back to Thomas Hancock and his two sons establishing a sawmill in the Ipswich area in 1867.
Here's some further trivia. One of its brands is hat maker Mountcastle that began in 1835 and is one of Australia's oldest companies (public or private). In 2019, Mountcastle bought then 97-year old LW Reid which makes primary public school uniforms.
Evading a certainty of life
It is said that the only certainties are death and taxes. While none of these companies have been able to shrug off taxes, they have been able to shrug off death longer than many other companies have. All of these companies are in similar fields to what they began their lives at, but have been able to pivot over time in conjunction with technology adoption and consumer expectations.
Stocks Down Under Concierge is here to help you pick winning stocks!
The team at Stocks Down Under have been in the markets since the mid-90s and we have gone through many ups and downs. We have written about every sector!
Our Concierge BUY and SELL service picks the best stocks on ASX. We won't just tell you what to buy – we give you a buy range, price target and stop loss level in order to maximise total returns. And we will only recommend very high conviction stocks where substantial due diligence has been conducted.
Our performance is well ahead of the ASX200 and All Ords.
You can try out Concierge … for FREE.
GET A FREE TRIAL TO CONCIERGE TODAY
There's no credit card needed – the trial expires automatically.


Stocks Down Under
Average rating:
0 reviews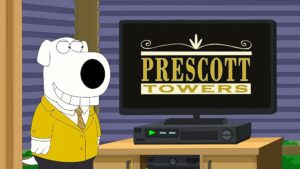 The Rule of 72: Why it might be useful to consider when investing in Stocks Investing in stocks can be…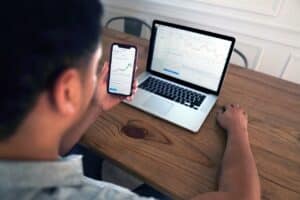 How to tell which stocks to buy? Investing in markets such as the ASX can be an exciting and profitable venture,…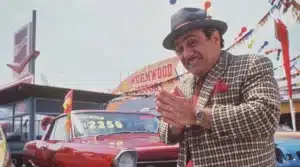 Why do ASX companies raise capital at a discount? This is a question many investors ask when they are diluted…