Weebit Nano (ASX: WBT) has developed a non-volatile memory based on Resistive RAM (ReRAM) technology.
There's no shortage of articles about Weebit Nano on the Stocks Down Under website to learn about the company and its impressive technology. You can find them by searching the keyword "WBT" on our website and you'll find enough material about the company to make yourself a Weebit expert. Most of these articles are accessible for free to everyone.
No time to do stock research, but you still want to invest?
Stocks Down Under Concierge gives you timely BUY and SELL alerts on ASX-listed stocks!
Get a 14-day FREE TRIAL to CONCIERGE now
Come to us for a thorough analysis of Weebit Nano (ASX: WBT)
We have also written initiation reports on Weebit Nano (ASX: WBT), where we have done a deep-dive analysis and valuation of the company's stock. You can find those reports on our parent company's website, Pitt Street Research. These reports are also available for free to the public.
So, in this article we are not going to add further to what we've covered already in those reports. But we are going to investigate Weebit's recent announcements and share price developments to understand their implications from a technical analysis point of view.
Weebit Nano is a good news machine
Let's start with Weebit Nano's chart and see what moved its share price since late 2021.
❶ Weebit Nano signs the first commercial deal to take its ReRAM technology to volume production with the US-based semiconductor manufacturer SkyWater Technology (NASDAQ: SKYT). (See the announcement)
❷ Weebit Nano demonstrates successful scaling of its ReRAM technology to 28nm. (See the announcement)
❸ Weebit Nano's demo chips successfully complete functional testing. (See the announcement)
❹ Weebit Nano advances its ReRAM selector development to fit embedded and discrete applications. (See the announcement)
❺ Weebit Nano successfully completes full technology qualification of its ReRAM module manufactured by its R&D partner CEA-Leti, confirming the suitability of Weebit's embedded technology for volume production. (See the announcement)
❻ Weebit Nano receives the first silicon wafers manufactured with embedded Weebit ReRAM from SkyWater. (See the announcement)
What are the Best ASX Stocks to invest in right now?
Check our buy/sell tips on the top Stocks in ASX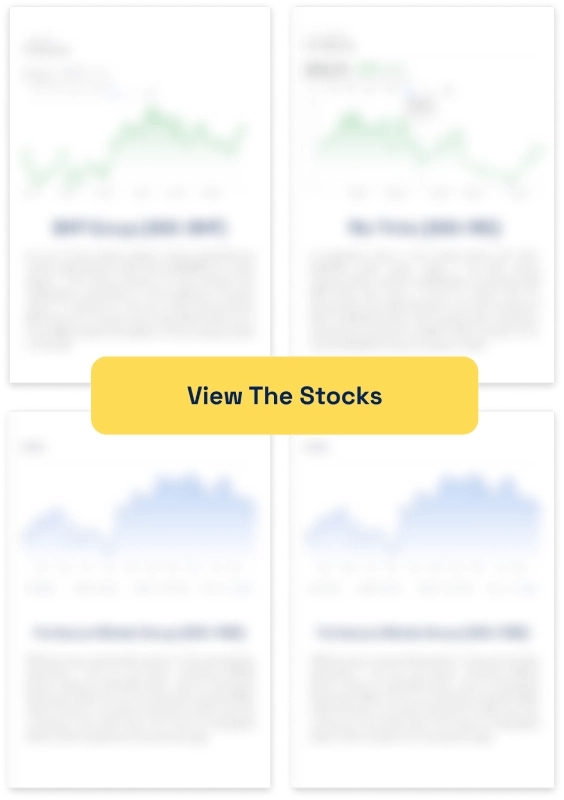 Offering the right technology at the right time
Weebit Nano's stock enjoyed a massive rerating in late 2020 due to a combination of factors, including promising product development and bullish sentiment on the semiconductor sector, driven by the still continuing massive chip shortages. Geopolitical tensions between China and Taiwan, home to the world's largest chip manufacturer, TSMC, have also increased global investments in the chip manufacturing industry.
An increasingly de-risked technology
The biggest risk to the share price of a technology stock in the development stage, like Weebit Nano, is possible technical failure and delays. Weebit's announcements regarding its technical developments have so far not shown any concerning signs. To the contrary, its latest two announcements (points 5 and 6 on the chart) have significantly de-risked its technology development progress, in our view.
Volume production is possible using existing industry tools
Weebit's ReRAM modules have now been qualified by well-known industry standards for volume production and the manufacturing of the modules is now proven to be feasible using the industry standard tools and existing process flow, making it simple for customers to adopt this innovative technology for the development of their system-on-chip (SOC) designs.
The next step is volume production
The chips manufactured at SkyWater are now with Weebit Nano for quality verification. The manufactured chips then can be used by the end customers for testing and prototyping, allowing them to confidently develop their system-on-chip designs using Weebit's ReRAM modules before placing commercial orders.
Weebit Nano's share price has broken out of a 14-month channel
Weebit's share price has been consolidating in the form of a rectangle pattern (the parallel blue lines on the chart) since the company announced its commercial deal with SkyWater Technology for the volume production of its ReRam modules (point 1 on the chart).
Now it's 14 months later and Weebit's share price seems to have ended the consolidation by breaking out of the pattern after SkyWater successfully manufactured the first silicon wafers with embedded Weebit ReRAM (point 6 on the chart).
Initial target price of $4.50
The target price of a rectangle pattern in calculated by adding the depth of the pattern to the point of breakout. Using this measure brings us to the target price of $4.70 on Weebit's chart, which is in the vicinity of the stock's all-time high of $4.50, last seen when the company first signed its commercial deal with Sky Water,
Stop loss of $3.00
A confirmed break below the psychologically important $3.00 level (the orange line on the chart) would also suggest the share price is back into consolidation mode and it decreases the chances of short-term share price appreciations.
Long-term investors can use the support level of $2.50 (the red line on the chart) as their stop loss to make sure they won't be whipsawed out of their positions by the current volatile market.
No time to do stock research, but you still want to invest?
Stocks Down Under Concierge gives you timely BUY and SELL alerts on ASX-listed stocks!
Get a 14-day FREE TRIAL to CONCIERGE now
No credit card needed and the trial expires automatically.


Frequently Asked Questions about Weebit Nano
If investing in resources stocks (particularly junior explorers) is too risky, another option is investing in metal exchanges. But is…
Investors have been excited about Leo Lithium (ASX:LLL) over the past year and so have we! We thought this was…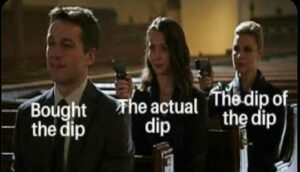 We recap the 5 top investing mistakes that investors make. These mistakes are not the only ones investors make, but…