Potash stocks may seem like a no-brainer for investors right now. After all, fertilisers are important to the food and agricultural sectors (as well as for our own health), prices are booming right now and there is the opportunity for Australia to become a major industry player after relying on imports for so long.
But expectations and reality have not matched with another potash stock going bust.
SIGN UP FOR THE STOCKS DOWN UNDER NEWSLETTER NOW!
Potash stocks aren't going as well as they should be
The harsh reality is that a company needs a lot of capital to get potash projects off the ground. Same goes for any resources developer. And that is even assuming that all the development goes right. In that all technical aspects are predicted accurately before exploration and development, and that everything goes according to plan. Even when it all goes to plan, it takes time – and did we mention money?
The promise of potash has not stopped two of the industry's leaders go bust, in Salt Lake Potash and Kalium Lakes. The latter company went bust at the end of last week whilst the former went out of business in 2021. Kalium Lakes was the more eyebrow raising for us because it happened whilst potash prices are so high and it was more advanced than most other stocks in this sector. Investors were unwilling to sink new capital in the company.
So, what hope is there for any other potash stocks?
Not much if potash prices fail to remain elevated. The irony is that the company that is best positioned to profit from this commodity is industry giant BHP (ASX:BHP). BHP will be selling potash later this decade once it completes construction of its Jansen mine in Canada. However, it is producing muriate of potash rather than the sulphate of potash that smaller stocks were seeking to produce. Sulphate is a rarer, higher margin product. And of course, fertiliser is a relative afterthought in the company's asset portfolio.
BHP seems best placed
Still, BHP is the best positioned given the cash reserves it has. Private investors will be unlikely to sink further money into the sector and good luck to the government giving that much taxpayers' money to it. After all, taxpayers lost US$47m on Salt Lake in 2021 given the Clean Energy Finance Corporation lent that amount to the company. Kalium drew down $200m worth of loans from various government and private finance agencies.
In our view, the biggest sign of how much trouble the sector is in is the latest developments from small cap aspirant Australian Potash (ASX:APC). Back in June, it announced it was undertaking a strategic review into its Lake Wells project and would pause all activity on the project until ten – other than what is necessary to preserve existing inherent value in the project. The company is also looking to diversify its interests, applying for exploration licenses in WA's West Arunta region that could be prospective for lithium and rare earths.
So ultimately, we think this sector is one investors should steer clear of for the time being.
Stocks Down Under Concierge is here to help you pick winning stocks!
The team at Stocks Down Under have been in the markets since the mid-90s and we have gone through many ups and downs. We have written about every sector!
Our Concierge BUY and SELL service picks the best stocks on ASX. We won't just tell you what to buy – we give you a buy range, price target and stop loss level in order to maximise total returns. And we will only recommend very high conviction stocks where substantial due diligence has been conducted.
Our performance is well ahead of the ASX200 and All Ords.
You can try out Concierge … for FREE.
GET A FREE TRIAL TO CONCIERGE TODAY
There's no credit card needed – the trial expires automatically.


Stocks Down Under
Average rating:
0 reviews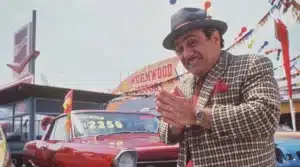 Why do ASX companies raise capital at a discount? This is a question many investors ask when they are diluted…
The relationship between the performance of Airline stocks and fuel prices has seemingly been forgotten in the past couple of…
African mining countries offer a lot of potential for ASX resources companies and their investors, but also a lot of…