ASX Rare Earth stocks: Why You Might Want to Invest in This Booming Market in 2023
ASX Rare Earth Stocks: An Investment Opportunity?
ASX rare earth stocks, are a hot topic among investors. But what are rare earths, why should you consider investing in ASX rare earth stocks and what are the risks?
What Are Rare Earths?
Rare Earths are metallic elements found in the Earth's crust. They have unique chemical properties that make them incredibly useful for a variety of applications across multiple industries, from telecommunications to automotive manufacturing.
The demand for these resources is steadily increasing as technology advances and more products require their use. As a result, many investors have begun looking into ASX rare earth stocks as an investment opportunity.
What are the best ASX Rare Earth stocks to invest in right now?
Check our buy/sell tips on the top Rare Earth Stocks in ASX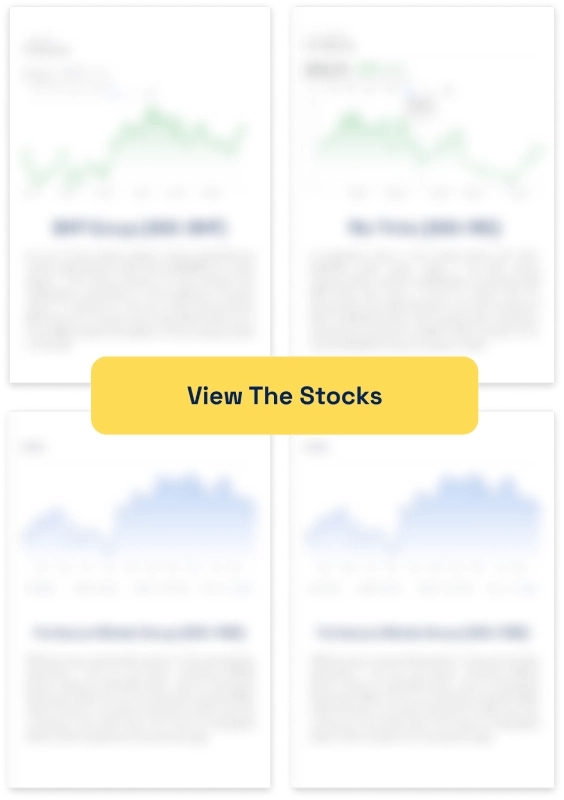 Why Invest in ASX Rare Earth Stocks?
There are several reasons why investing in ASX rare earth stocks could be beneficial for your portfolio.
First and foremost, rare earth element prices tend to be quite volatile, which means that there is the potential for high returns if you're able to identify price changes quickly and capitalize on them.
Additionally, due to the unique properties of these elements, their demand is expected to remain strong over the long term as companies look for new ways to utilize them.
Finally, with an increasing number of companies entering the market, competition is likely to increase driving down prices which could make it easier for investors to enter at low points and reap higher returns when prices rebound.
What are the Best ASX Rare Earth Stocks?
If you're looking to invest in rare earths companies on the Australian Securities Exchange (ASX), there are several listed companies that specialize in producing and trading these valuable commodities.
ASX rare earth stocks are typically involved in both exploration and production of rare earth elements with operations primarily located in Australia, but some extending overseas as well.
Each company has its own specialty area within the rare earth industry but are all seeking to help the Western world reduce its dependency on China for rare earths.
ASX rare earth stocks
Of all these ASX rare earth stocks, Lynas (ASX:LYC) is the most far advanced with its Mt Weld mine in Western Australia and Malaysian processing plant. In fact, it is the only major producer of rare earths outside China
Next is Arafura Resources (ASX: ARU) which has just commenced construction on is Nolans project in the NT.
Then there are nearly a dozen explorers that are aspiring to become producers.
What about rare earth ETFs?
To gain exposure to several rare earths stocks (ASX and non-ASX alike), you may consider investing in an ETF.
Just as is the case with any other sector, ETFs represent a quick way to several companies without having to buy eac underlying security individually.
The challenge for investors is doing due diligence on each ETF and what it invests in. Investors shouldn't just look at an ETF's name and buy into a company straight away.
There aren't any specific rare earth ETFs in Australia but there are some overseas including the VanEck Rare Earth/Strategic Metals ETF (NYSE:REMX) and the Rare Earth Elements & Critical Materials Fund (NYSE:CRIT).
Nevertheless, you might find ASX rare stocks in more generalised ETFs. ne example is the Global X Green Metal Miners ETF (ASX:GMTL) that holds a handful of rare earths Chinese companies.
SIGN UP FOR THE STOCKS DOWN UNDER NEWSLETTER NOW!
Risks associated with rare earth stocks
All commodities have some geopolitical risks but rare earths are particularly vulnerable.
China has a near monopoly on rare earths, to the point where Lynas is the world's only major producer not from China. But China is also a big buyer of rare earths and welds an enormous amount of power over the rare earths market.
This being said, China is not the only country posing geopolitical risks right now. Malaysia will introduce a processing ban on rare earths from July 1 this year, thereby threatening Lynas. Although Lynas is building a new processing plant at Kalgoorlie, it remains to be seen if it will be up and running by that deadline.
Other ASX rare earth stocks that enter production will inevitably have to navigate this complicated minefield.
Also, there have been fears from investors that electric vehicle makers such as Tesla will need less rare earths.
At an investor day in February 2023, Telsa boss Elon Musk revealed that Model 3 vehicles manufactured today use 25% less rare earths than it did five years ago. He also said rare earths may not be required in future batteries, keen to simplify supply chains.
We think there is enough demand for rare earths in other technologies, although this is something investors should be aware of.
It is also important that investors look towards the specific 'rare earth' that their ASX rare earth stock is prospecting for or producing.
Conclusion: You Might Want to look at ASX Rare Earth Stocks
ASX rare earth stocks could be a good opportunity for investors, given the importance of rare earths for many modern (and future) technologies.
These metals aren't actually that rare, they're just in hot demand due to their unique chemical and physical characteristics.
They remain highly sought-after by industries around the world who need them ranging from consumer electronics to military defence systems.
As technology continues to advance so too will the demand for these strategic materials – making ASX rare earth stocks an attractive investment opportunity for savvy investors with an eye on the future!
Stocks Down Under Concierge is here to help you pick winning stocks!
The team at Stocks Down Under have been in the markets since the mid-90s and we have gone through many ups and downs. We have written about every sector!
Our Concierge BUY and SELL service picks the best stocks on ASX. We won't just tell you what to buy – we give you a buy range, price target, a stop loss level in order to maximise total returns and (of course) we tell you when to sell. And we will only recommend very high conviction stocks where substantial due diligence has been conducted.
Our performance is well ahead of the ASX200 and All Ords.
You can try out Concierge for 14 days … for FREE.
Get a 14-day FREE TRIAL to CONCIERGE now
There's no credit card needed – the trial expires automatically.


If investing in resources stocks (particularly junior explorers) is too risky, another option is investing in metal exchanges. But is…
Investors have been excited about Leo Lithium (ASX:LLL) over the past year and so have we! We thought this was…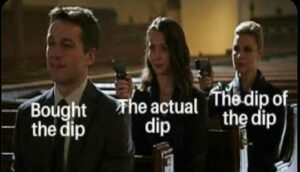 We recap the 5 top investing mistakes that investors make. These mistakes are not the only ones investors make, but…