Dominos Pizza (ASX:DMP) is likely to bounce back in FY24, but there'll be hell to pay if it doesn't
Dominos Pizza Enterprises (ASX:DMP) had one of the best investor reactions of any company to its FY23 results. The results were quite poor compared to FY22. But what was most important was the outlook for FY24 – it could be a much better year for the company.
What are the Best stocks to invest in right now?
Check our buy/sell stock tips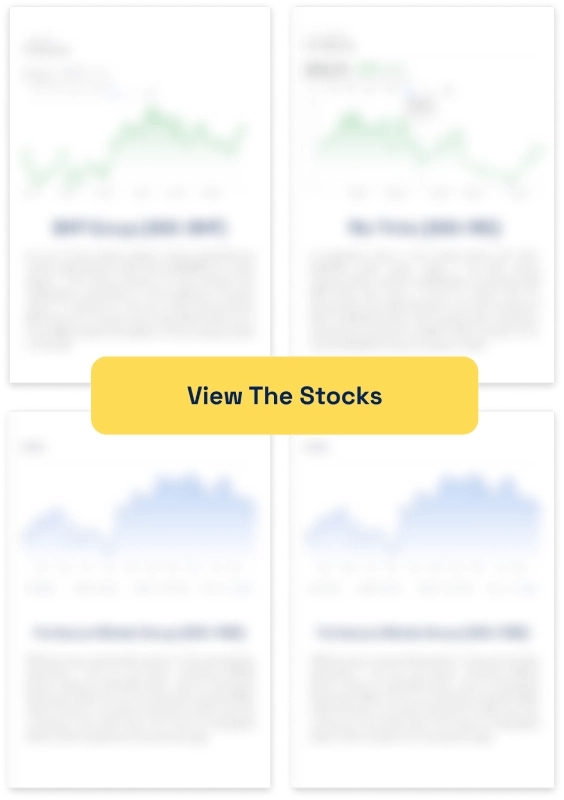 Meet Dominos Pizza Enterprises
The Dominos Pizza Enterprises listed on the ASX is not the Domino's parent company, but the master franchisor of Dominos in roughly a dozen countries: Australia, New Zealand, France, Germany, the Netherlands, Belgium, Luxembourg, Taiwan, Japan, Malaysia, Singapore and Cambodia.
Dominos franchises its stores to franchisees who run the stores and pay the day-to-day costs. Dominos earns 7% of gross sales in royalties and a further percentage (of up to 6%) towards national advertising. Dominos pays a royalty to the parent company in the USA of 2-3% of sales, subject to market conditions.
We like Dominos, and not just its pizzas
Our long-term readers would know we have a soft spot for this company. There are many things to like about it: Its long-term leadership, established market position in many jurisdictions, the propensity of fast food stocks generally to be good performers during tough economic times and the growth potential ahead of the company.
Dominos is aspiring to have 7,100 stores by 2033, more than double the current number. The bulk of this will come from Asia – particularly Japan. But the company has been through difficult times. It benefited during the pandemic as locked down consumers ordered pizza at home.
But as people remerged form their cocoons, inflation skyrocketed and Dominos saw sales flatline as people pivoted to cheaper options. High inflation on ingredients and unfavourable forex movements compounded the hit to the company's bottom line.
To say it has been an ugly couple of years for the share price is an understatement.
DMP was not the only fast food stock to experience this. But its position as a 'premium' product meant it suffered more than peers, such as Collins Foods (ASX:CKF) that operates KFC outlets in Australia and Europe.
The pivot to value was not just seen amongst consumers, but investors too. Investors became weary of companies with big expansion plans and turned to value stocks.
In FY23, the company grew food sales by 2% (to $4bn), but its EBIT fell by 23% ($201.7m) and NPAT fell 61% ($69m).
A better future?
In June, the company announced it would be exiting the loss-making Danish business and closing dozens of underperforming stores. Also in the first half of CY23, it unveiled new products and 'value options'. In particular, it launched the My Domino's Box that offers a pizza and 2 sides for A$10 each. And after such a long time of resisting partnering with third party delivery apps, head office decided to give in and embrace them.
Amidst the poor FY23 results, the company reported network sales were 12.6% higher than 12 months ago (2.8% on a same store sales basis). Investors liked the news. However, this growth came mostly from Europe and ANZ (Australia and New Zealand). Asian sales retreated nearly 8% and the company could only say it was 'cautiously optimistic' about Asia returning to growth and margins recovering there.
What do we think?
We think Dominos can recover some of the ground it lost in the last couple of years – although the A$160 per share price level it reached in 2021 won't be seen anytime soon. Our current models show Dominos being worth A$90.50, assuming consensus estimates hold up and using an 8.9% WACC. But clearly, there'll be hell to pay if the current, cautious recovery does not continue. And it appears that the company will be reliant on Europe and ANZ to drive growth.
We congratulate investors who made a profit off the recent share price spike, but we would urge caution against getting in at this point in time. We would like to see it surpass $55 before concluding that it is in a long-term uptrend as opposed to a short-term one.
Stocks Down Under Concierge is here to help you pick winning stocks!
The team at Stocks Down Under have been in the markets since the mid-90s and we have gone through many ups and downs. We have written about every sector!
Our Concierge BUY and SELL service picks the best stocks on ASX. We won't just tell you what to buy – we give you a buy range, price target and stop loss level in order to maximise total returns. And we will only recommend very high conviction stocks where substantial due diligence has been conducted.
Our performance is well ahead of the ASX200 and All Ords.
You can try out Concierge … for FREE.
GET A FREE TRIAL TO CONCIERGE TODAY
There's no credit card needed – the trial expires automatically.


Stocks Down Under
Average rating:
0 reviews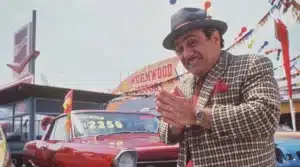 Why do ASX companies raise capital at a discount? This is a question many investors ask when they are diluted…
The relationship between the performance of Airline stocks and fuel prices has seemingly been forgotten in the past couple of…
African mining countries offer a lot of potential for ASX resources companies and their investors, but also a lot of…