Here's why founder-led companies can be good investments and why sometimes they can be strange
Some companies on stock exchanges are founder-led companies.
For several reasons, a company being founder-led can be a sign of a good investment.
Inevitably, the company's founder will have led the business through long-term growth and will have significant ownership, thereby incentivising continued growth.
However, this is not always the case and no two founder-led companies are in the same boat.
SIGN UP FOR THE STOCKS DOWN UNDER NEWSLETTER NOW!
Why founder-led companies can be good investments
Founder-led companies can be good investments, as they often have an intimate understanding of their product or service and the market it operates in.
The CEO's unique perspective and vision allows them to create an environment that encourages innovation, while also providing a steady foundation that allows the company to grow.
In addition to being able to make decisions based on personal experience and understanding, founders may also benefit from being able to drive change quickly and more effectively than non-founder CEOs since they are not beholden to external shareholders or boards of directors.
This allows them more freedom when implementing strategies that could potentially increase profitability or market share.
Examples of founder-led companies
In our view, the best example example of a founder-led company was tech giant Apple, a firm that was was founded and led by Steve Jobs until his death in 2011.
During his tenure, he was able to steer the company from near-bankruptcy to a world-renowned business with one of the most valuable brand reputations in history.
His ability to inspire others with innovative ideas helped propel Apple's products ahead of competitors and allowed it to continually expand its customer base.
There are other great examples of successful founder-led businesses including Facebook (Mark Zuckerberg), Amazon (Jeff Bezos), Microsoft (Bill Gates) and Google (Larry Page and Sergey Brin).
All of these companies began small but managed to become some of the most valuable companies in the world, largely due to their founders' insight, guidance, and careful decision making processes.
What about founder-led companies on the ASX?
In the ASX 200, there are around 30 stocks that are founder-led companies and have a founder owning over 5% of the company.
Some of the most prominent examples include Dominos Pizza Enterprises (ASX:DMP), Pro Medicus (ASX:PME), WiseTech (ASX:WTC), Fortescue (ASX:FMG) and Flight Centre (ASX:FLT).
All of these companies have been significant long-term success stories and there are plenty of other examples of founder-led companies on the ASX that are outside the ASX 200.
What are the Best ASX Stocks to invest in right now?
Check our buy/sell tips on the top Stocks in ASX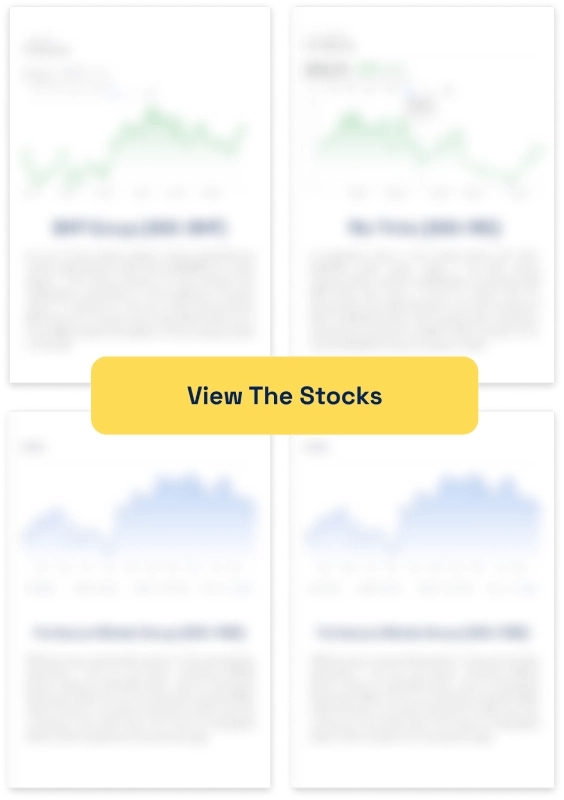 Disadvantages of founder-led companies
Of course, founder-led companies are not guaranteed to be successful and some have not turned out well for investors.
This could be due to a variety of factors, such as unrealistic expectations and overambitious goals, lack of focus and discipline, poor strategic decision making process, or a failure to update the company's products and services to meet changing customer demands.
In all of those cases, the issue might be compounded by the founder's large ownership stake in the firm, making it more difficult for other investors to challenge him or her.
This would be particularly the case in respect of companies that have multiple classes of shares, with some permitting less voting rights in a move deliberately designed to prevent the founder being challenged.
A good example of a founder-led company in this boat is Facebook (now known as Meta Platforms), although we note that the ASX does not permit companies to list with multiple classes of shares offering different degrees of voting rights.
It is also important to consider that it is a big step from being a private company to a public company.
As a public company, a founder-led company is subject to increased scrutiny from regulators, investors and the public generally, along with a lower degree of tolerance for mishaps of any kind.
Founders must also have an effective strategic decision making process in place in order to properly assess risks and make informed decisions about investments or strategic partnerships that could affect the future of their business.
Poorly executed decisions could result in significant losses for investors or even bankruptcy if not managed correctly.
They should also have a good team around them – on the board, in executive management and among rank and file employees. They are the ones that help deliver a founders' vision for their business.
Finally, as we mentioned before, founders must stay up-to-date with market trends and customer needs so that their products remain competitive and attractive in their respective industry.
The longest-surviving founder-led companies have succeeded because they have kept up with consumer demand, or perhaps even influencing it by creating innovative products and services that are superior to the competition.
Failure to do so could cause customers to switch over to other providers who offer more innovative solutions or better customer service experiences.
Founder-led businesses offer potential to be good investments, but offer no guarantees of success
Ultimately, when considering whether or not founder-led businesses are good investments, it is important for investors to thoroughly research each venture before committing any resources.
While founder-led businesses certainly carry potential rewards due to the leadership's intimate understanding of their product/service and market landscape, there are also significant risks associated with such investments which must be taken into consideration before making any investment in that company.
Stocks Down Under Concierge is here to help you pick winning stocks!
The team at Stocks Down Under have been in the markets since the mid-90s and we have gone through many ups and downs. We have written about every sector!
Our Concierge BUY and SELL service picks the best stocks on ASX. We won't just tell you what to buy – we give you a buy range, price target and stop loss level in order to maximise total returns. And we will only recommend very high conviction stocks where substantial due diligence has been conducted.
Our performance is well ahead of the ASX200 and All Ords.
You can try out Concierge for 3 months … for FREE.
GET A 3-MONTH FREE TRIAL TO CONCIERGE TODAY
There's no credit card needed – the trial expires automatically.


Stocks Down Under
Average rating:
0 reviews
If investing in resources stocks (particularly junior explorers) is too risky, another option is investing in metal exchanges. But is…
Investors have been excited about Leo Lithium (ASX:LLL) over the past year and so have we! We thought this was…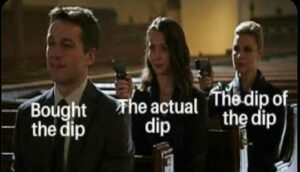 We recap the 5 top investing mistakes that investors make. These mistakes are not the only ones investors make, but…